Latest News...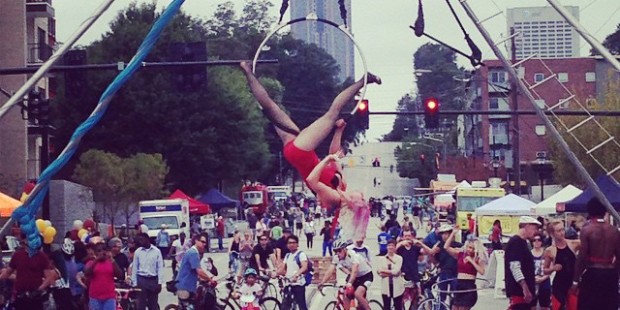 Happenstance is pleased to announce that the proceeds from this year's event will be donated to the Atlanta Bicycle Coalition. We are proud to support this local organization dedicated to creating a "healthier, more livable Atlanta by making it safer, easier, and more attractive to bicycle for fun, fitness, and transportation."
The combination of ABC and the Happenstance is a natural fit. The local music scene and bicycle community both improve our quality of life in Atlanta and help make it a world class city.  ABC Executive Director Rebecca Serna puts it this way:
"As a grassroots bicycle advocacy organization, we love the way The Happenstance brings people together to make beautiful music. We try to do something similar, by amplifying the voices of our members, volunteers, and everyone who rides bikes or would like to for positive change. "
Atlanta Bicycle Coalition will have a booth at this year's event to spread the word about their organization and sign up new members. You can learn more at atlantabike.org.